September 5th, 2012 |
6 Comments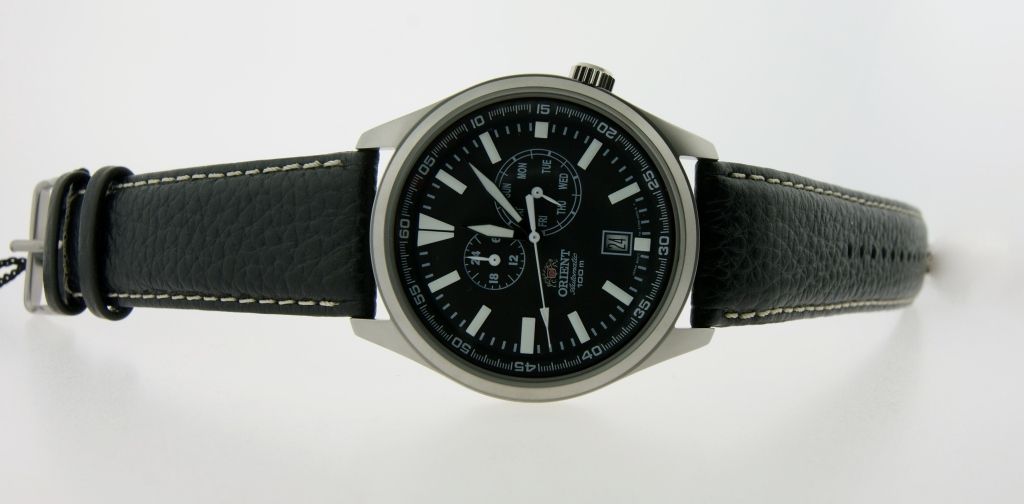 We sincerely hope that everyone had a great Labor Weekend.
To kick off the new week we wanted to pass on two bits of information for everyone! You have 2 chances to win an Orient Watch from our friends at Worn and Wound and Dappered!
Worn and Wound is hosting a giveaway for our highly coveted Bambino model – see here for details.
Our friends at Dappered are throwing a giveaway for our new Defender model (shown above)- see here for details.
Good luck everyone! Have a great rest of the week!
6 Comments | Tell us what you think!

By k. carr on Sep 5, 2012

ORIENT WATCH …..TIME FOR FUN

By Will on Sep 5, 2012

Super tasteful. I love the sub dials on the defender along with the white contrast stitch leather strap.

By Kevin on Sep 7, 2012

Would love to get add this watch to my collection. Actually I don't have a collection all I have is a Mako that my wife got me for my b day. But if I got this it would help me start my collection.

By ElizabetH Awsume on Sep 10, 2012

I LOVE THESE WATCHES!!!

By Chris on Sep 26, 2012

Bambino very classic . The defender looks rugged. Nice mix here go orient,,,,!,!!

By Ankit on Oct 13, 2012

I love ORIENT. I am one of those people who like to buy things that had history and legacy. I have look at many watch companies background and they all are just spin-off from their parent company. I like Orient b/c its all original and their workmanship on the time pieces are just Superior designed at affordable prices. I would like to buy CET0B001D yet its out of stock :(.