Case arrived from Al today.. So a quick movement transplant and onto an Orient Dive strap..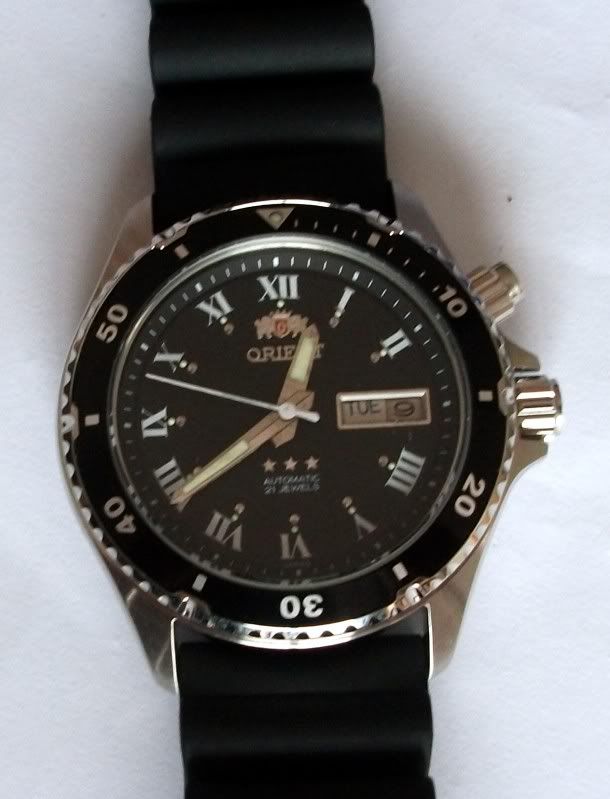 Some of you may recognise the dial from a previous world traveller that I sent out a couple of years ago..
The dial is from an Indain eBay seller and it is quite well done.. It came in Orient World Diver case that I was after.. The movement under the dial is a mix of Orient and Seiko movements which goes to support the early origin of Orient movements..
Cheers